We had an incredible summer and we are excited as we see the Lord growing Kako's ministry.  We appreciate your prayers and support.  Now that the summer camps season has finished, we are focused on getting some required projects completed!  We've been blessed by many donors and look forward to seeing how God continues to supply for His ministry out here.  We can always use volunteer work teams if you are interested in helping out.  While there is a lot more going on than the projects listed here, these are some of the most immediate needs.
---
Sewer and Septic Project – $13,500 ($10,000 for the pump, $3000 for pipes, $500 for shipping)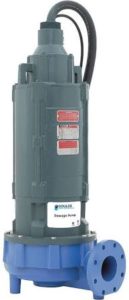 The Alaska DEC requires us to replace all our sewer lines with 4 inch insulated piping and to pump out our septic before next year.  Because of the high cost of purchasing a pump and getting it out here, the septic hasn't been pumped since it was installed in 1989!  The window to do this project is small as the permafrost in the ground takes a good part of the summer to thaw and now we are less than two months from it freezing again.  We're asking God for volunteer labor and the donation of the pump and piping or for cash donations totaling $13,500.


---
Diesel Fuel for Winter – $32,000 (7000 gallons by barge)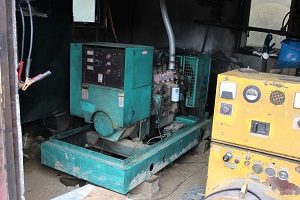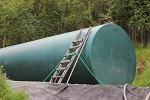 Since Kako gets all its power from a generator, diesel fuel is important here!  To save on the cost, we do not run the generator in the afternoon or at night, but it still adds up!  This will last all fall, winter and into the summer.
---
2019 Summer Camp equipment

Ways that you can help cover expenses for kids camp supplies next summer: Label your donation to Kako accordingly please, in memo line, indicating what you desire funds to go towards, or just in Summer camp in general.
1 Mis. camp supplies: $500
2 Sleeping mats: $1500
3 Airsoft supplies: $500
4 Camp T-shirts for campers and staff: $1500
1) Mis. camp supplies and equipment. Things for swimming pool like Chlorine, zipline equipment, riflery supplies, archery, ball court, a broken swing on the swing set, etc. $500 usually covers these things.
2) The sleeping pads that we have used for years are disinigrating, and it is time to replace the sad pads that still function. We need at least 40 for the cabins. New ones are very expensive. I have not pursued alternative sources yet, but I am setting the goal of raising $1500 for the pads. (New ones I think would cost around $2000 to get them up there)
3) Airsoft supplies and gear. This has been hugely popular, but we are always needing to restock and resupply. a budget of $500 would be more than enough. We use bio-degradable ammo, so that we don't polute the land.
4) This year , I am looking at outfitting all the summer staff with two 'Staff T-shirts'. This brings great unity and team spirit, and makes it easier for campers and staff alike to quickly, and easily identify official staff members. Kako pays for these T-shirts, but this is a big cost to camp, and if you would like to help in this area, I expect the budget to be around $1500 for the order.