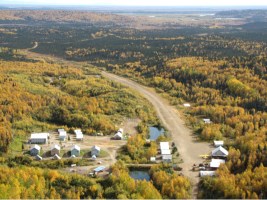 Mark Anarak: Secretary. Mark is a native Alaskan
who lives in Anchorage, AK with his wife and children.
He works as a Community Development Specialist at the National Indian Child Welfare Association in Portland.
Bill Ayers: Bill has made nineteen mission trips to help at Kako. He ran a truck and tire shop for years. He is retired and lives in
Shinglehouse, PA.
Art Angove: President. Art is a retired surgeon/chiropractor. He and his family have visited
Kako and served in various capacities. Art travels to third world countries to help
missions. He resides at  New Berlin, WI.
Ted Franke: Vice President. Was Director of Camp Li-Wa in Fairbanks, Alaska for many years.
Presently he is Director of Development for Victory Ministries of Alaska and
Alaska Mission Connection.. Ted lives in Wasilla, AK.
John Rodkey: John is a pilot and has flown at Kako. His wife is Jeanne, Dave Penz's daughter.  He is Director of Servers and Networks at Westmont College, and lives in Goleta, CA.