Board of Directors
Mark Anarak
Secretary
Mark is a native Alaskan who lives in Anchorage, AK with his wife and children. He works as a Community Development Specialist at the National Indian Child Welfare Association.
Art Angove
President
Art is a retired surgeon. He has been a close friend of the Penz family going back to before David and Janet Penz were married. Being an original Board member, he and his family have long supported Kako in various ways. Art traveled extensively to third world countries to help in medical missions as a surgeon. He resides at New Berlin, WI.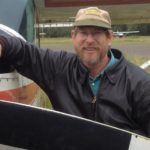 John Rodkey
John is a pilot and has flown for Kako events. His wife is Jeanne Rodkey, Dave Penz's daughter. They have four children. John is Director of Servers and Networks at Westmont College, and lives in Goleta, CA with his family.
Stephen Weston
Stephen first came to Kako in 2007 as a kids camp councilor and after a number of years became known as the campers favorite staff member. His quiet spirit and friendly compassion made all the kids feel like he was their best friend. Stephen and his wife Lorna have two children and live in California.
Richard Hall
Richard is a retired businessman from Denver Colorado who brings much wisdom to the Kako Board as well as a positive attitude and great passion for the Lords work abroad. Richard and his wife Dana live in Oregon.